A Trump 2020 campaign adviser said former President Donald Trump is happier now that he doesn't use Twitter or other social media.
"The president has said he feels happier now than he's been in some time," said former Trump campaign strategist Jason Miller, who was speaking to the UK's Sunday Times.
Last month, Trump was permanently suspended from Twitter, Facebook, and other social media platforms after the Jan. 6 Capitol breach. Critics of the move said Big Tech companies moved in concert to censor him and say that it will have a chilling effect on free speech.
"He's said that not being on social media, and not being subject to the hateful echo chamber that social media too frequently becomes, has actually been good," Miller told the Sunday Times. "That's something the First Lady [Melania] has backed up as well. She has said she loves it, that he's much happier and is enjoying himself much more."
Since he was banned from social media and since Jan. 20, Trump has made few public statements. The former president and his family have said they plan on becoming involved in politics in some way, and Trump met with House Minority Leader Kevin McCarthy (R-Calif.) in recent days at his Mar-a-Lago resort in Florida.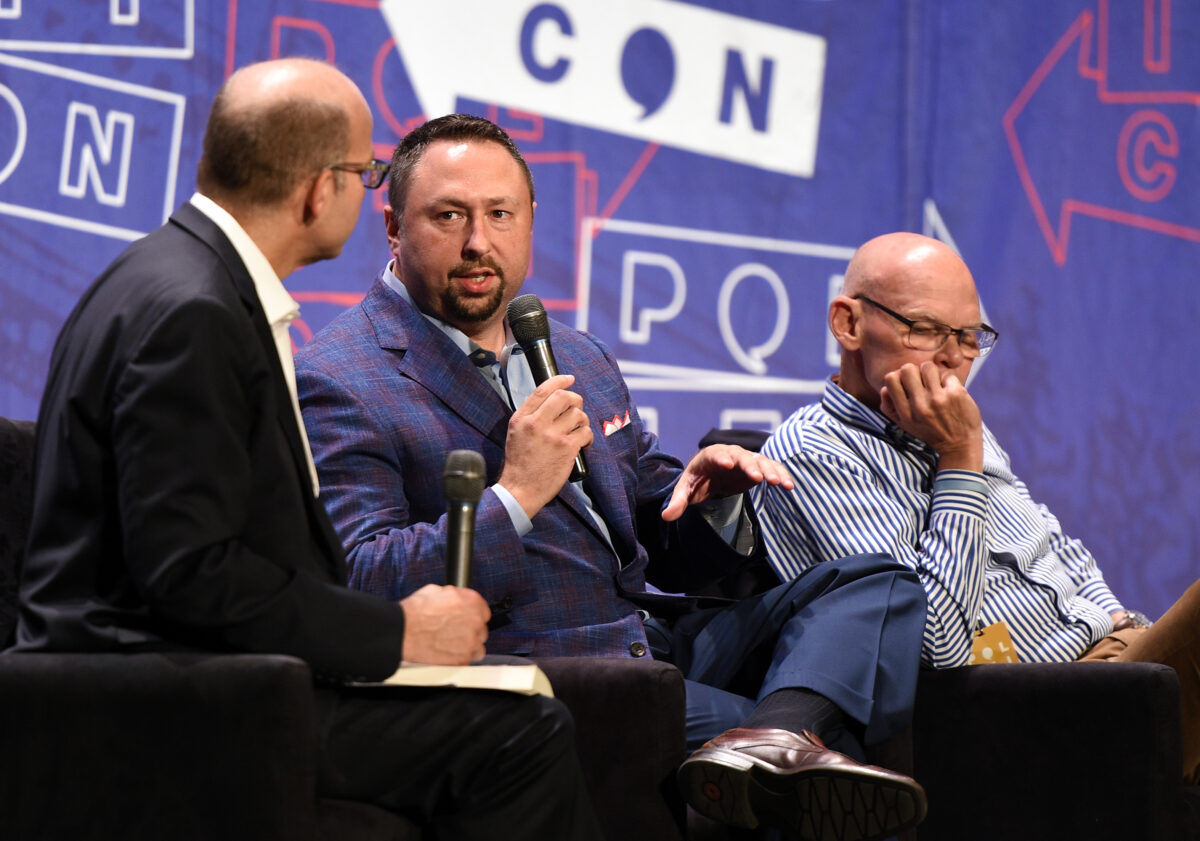 Miller noted that Trump is no longer under pressure from being president of the United States.
After he left, it's been "the first time in years that I saw the president truly relaxed," Miller told the Sunday Times. "Only 45 other people in US history have experienced what it is like to have the world on their shoulders . . . and to be able to exhale, knowing that it's not all on you, for the first time in four years."
The former aide touched on Trump's last day in office on Jan. 20, saying that some White House staff members "were very sad this day had come, but there was a sense of pride that this was the single most successful first term in US presidential history."
This week, Trump will come into the limelight again as the Senate is scheduled to hold its impeachment trial. House Democrats and 10 Republicans last month impeached Trump for allegedly inciting an insurrection. Trump's attorneys said that his remarks to supporters on Jan. 6 were protected under the First Amendment and will argue that it is unconstitutional to convict a former president.
For his part, Trump called on supporters on Jan. 6 to "peacefully and patriotically" make their voices heard. Following the Capitol breach, he released a video saying they should go home "in peace," while days later, he condemned the violence.
The former commander-in-chief also sent a letter to the Screen Actors Guild (SAG) last week saying that he will resign, writing: "I write to you today regarding the so-called Disciplinary Committee hearing aimed at revoking my union membership. Who cares!"
From The Epoch Times