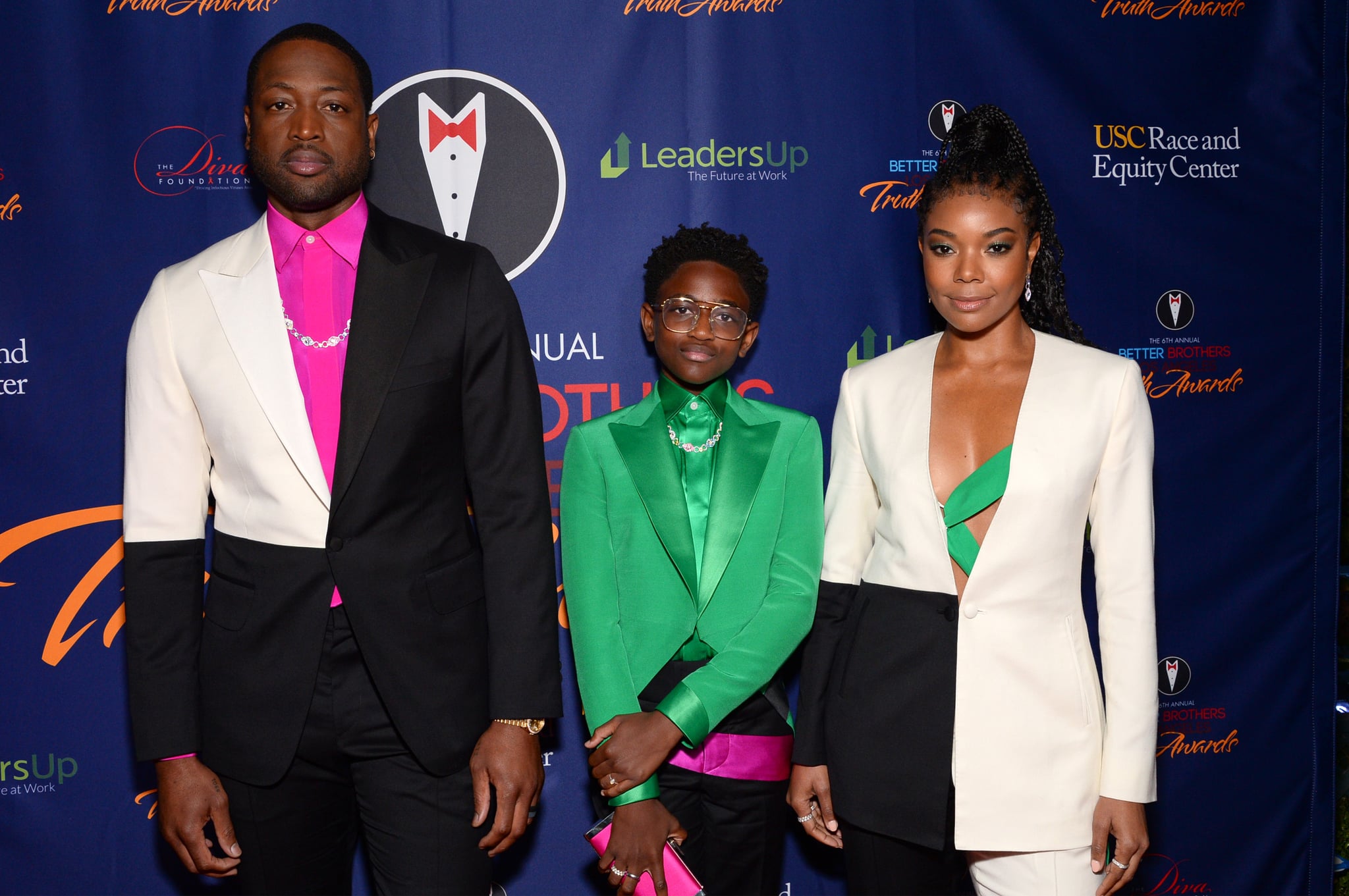 Image Source: Getty / Andrew Toth
Gabrielle Union and Zaya Wade are sharing a wardrobe now, and if that isn't chic, I don't know what is. On Tuesday, Gabrielle posted a TikTok video throwing back to her nostalgic film 10 Things I Hate About You, with 14-year-old Zaya joining for the fashionable moment. The TikTok starts off with Gabrielle in a white jacket over a blouse and black shorts with Zaya in a patterned white skirt, a black top, and matching loafers. "We like our Sketchers but we ❤ our #PradaGalleria bags," Gabrielle captioned the video, a nod to her character Chastity's iconic quote.
This sweet outfit switch-up comes just a few days after Gabrielle celebrated another stylish family surprise, courtesy of Valentino. The designer sent Gabrielle and her 2-year-old daughter, Kaavia, snazzy matching bags that the toddler wanted to "sleep" with. Can you blame her? Clearly, it pays off to grow up in Gabrielle's house — and have access to her closet. Check out the matching moment between Gabrielle and Zaya ahead.
@gabunion

We like our Sketchers but we ❤ our #PradaGalleria bags. 😘 we ❤ #10ThingsIHateAboutYou#ForYourPride #freetobe #lgbtqia #pride2021🏳️‍🌈

♬ original sound – Gab Union